12 Colors Oil Pastel For Kids
Explore the fun techniques and look of oil pastels! The smooth, bendable colors are easy to apply and allow colors to be mixed for endless variety and fun. These pastels feature a hexagonal shape that won't roll off your work surface. This package contains 12 brilliant, opaque oil pastels. Non-toxic. Conforms to ASTMD-4236 and EN71-3; -9 Caution: Crayola Oil Pastels contain pigments that may stain clothing, fabrics, and other surfaces.
Chinjoo 12 colors Oil pastel:
Bright and wide range of colors

Extremely smooth and easy to apply

Mixing of colors is possible and it is perfect for overlaying

Water resistant

Various techniques including stenciling and scratching
Chinjoo Oil pastel:
1. Main ingredients: microcrystal wax, mixed oil, calcium carbonate and pigment.
2. The features of products:
A. Safe, healthy, environment-friendly and non-toxic; conforms to ASTMD-4236 and EN71-3; -9
B. Smooth flow and texture
C. Easy to color, refine without dregs, strong sticks and strong fracture resistance
D. Ideal for mixing colors, sketching and creating design
E. Bright and never-shaded colors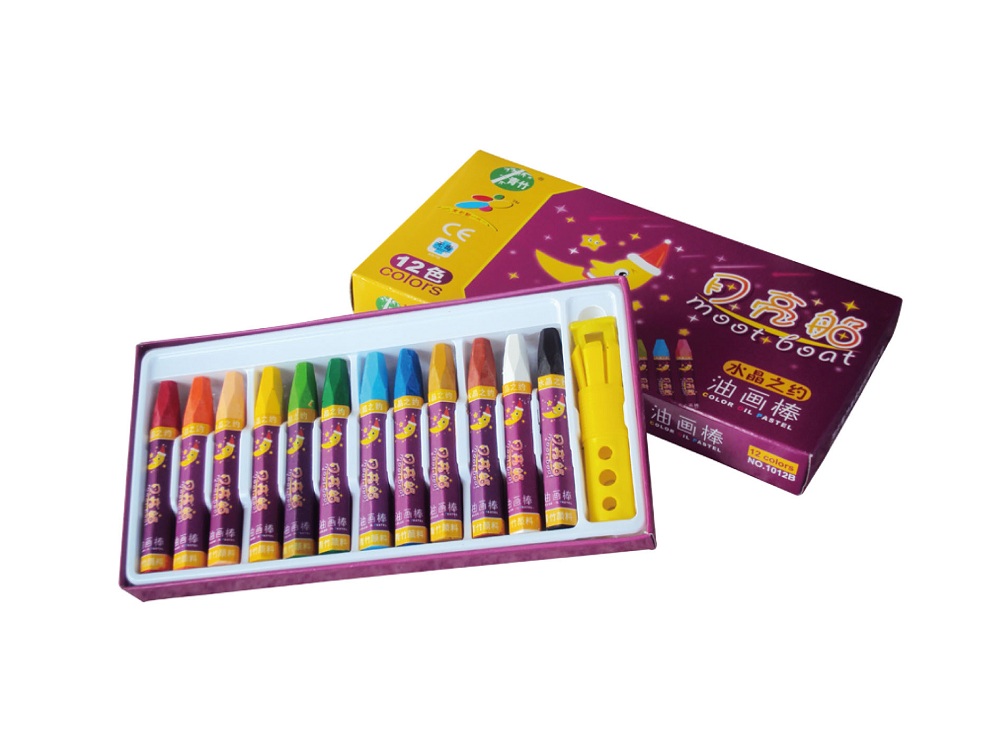 Groupes de Produits : Peinture d'art pour enfants > Pastel à l'huile